Welcome to my first addition to Collabradabra!! This is so exciting!! We are offering a plum designer collab you can grab for FREE the first week of the month, from our exclusive blog train. Follow the train, collect the freebies, and at the end of your journey, you will have a beautiful full collaboration just for you. When the week is over, the collab will only be available in the shop, but will be free with a purchase of $10.00 or more.

This month's collab is granny's attic. a huge collection of papers, elements, an alpha, layout templates and a LR preset with a vintage feel. Here is a preview of all that you can collect, if you visit every blog.




Even better...if you submit your layouts with this collab by the end of the month, in the monthly challenge thread, you could win a GC to the shoppe!!!

And.........best of all!!!!
There is also a full kit, selected especially for you, by one of the plum designers, for you to enjoy for FREE, if you are able to collect our special plums along the way, during your visits to our blogs. put the plums together to form a six letter code, and use that code at check out to receive your free featured kit. our designer of the month is kreations by kami.


Here is my portion of this massive kit! It also includes a LR preset for those of you who want to edit your photos with a bit of a vintage feel.
Can't wait to see what you can do with the whole kit!!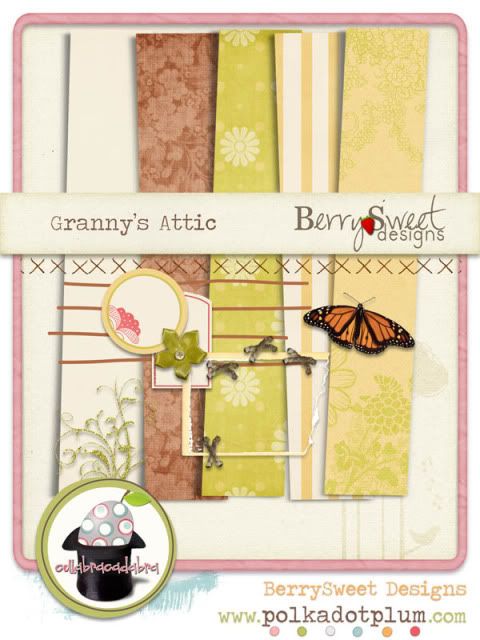 Link Removed....Kit available for sale in the store now....

the next stop on the blog train is bta designs - http://www.btaphotography.blogspot.com

if you would like the entire list, here it is in case you miss a stop along the way.

polkadotpixels - http://polkadotpixels.blogspot.com
kalo designs - http://kalodesigns.com/wordpress/
kreations by kami - www.kreationsbykami.blogspot.com
utski design - http://utskidesign.blogspot.com
sweet tomoto designs - http://sweettomatodesigns.blogspot.com
call me kristin - http://www.callmekristin.com
polka dot plum designs - http://polkadotplum.blogspot.com
victoria feemster designs - http://victoriafeemsterdesigns.blogspot.com/
nbk design - http://nbk-nicnic.blogspot.com/
brenda smith designs - www.brendasmithdesigns.blogspot.com
bta designs - http://www.btaphotography.blogspot.com
polka dot plum - http://www.polkadotplum/blog