It has been a while since I have given you a new post. I have several new things to show you. I am guesting at Scrappity-Doo-Dah for January. I was actually there starting in December but I just did not have time to do the store justice. Starting today you will be getting updates on my stores at SDD, Mscraps and PDP through January 31st. First up I have a collab with Gabs Art.

This kit is just beautiful. Sparkly, and full of winter charm. :)






Secondly, this beautiful girly collab with Jaya.

These colors just called to be created with.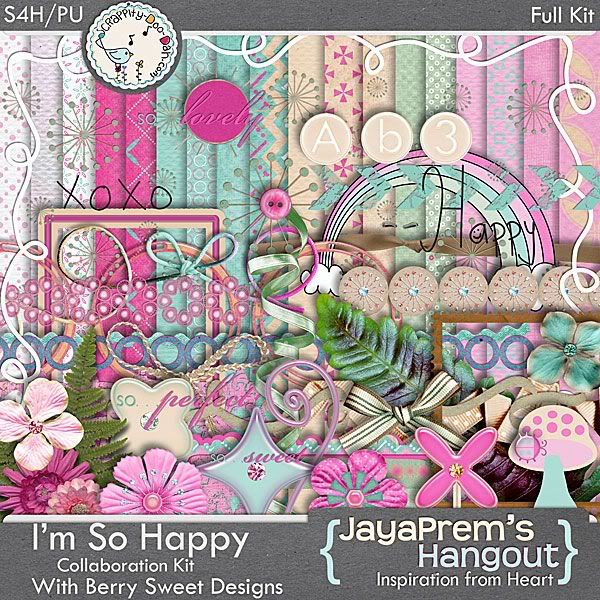 I made a set of 4 actions for you using the colors of the above kit. I give you Bakery Bliss






I have a set of templates next.



Bent






And another set of Actions in basic Black and Whites
I have also decided to run a special Buy My Store sale at Mscraps. $25 will buy you everything in my store! If you buy the store this time around, I will put you in a drawing for a chance to win my entire store for the whole of 2011. That means you will be able to grab every new release at my store at Mscraps for the entire year!! That is at least 24 new items for free!
keep up with BerrySweet Designs