I was sitting down to start putting the kids Blurb book together the other day and it dawned on me. It would be so much easier to make a book that was uniform if I used one paper and made quick pages out of the templates. Hence the QP album is born. Now all you need to do is drop your photos behind and add journaling, dates or your favorite word art. You can even add an element or two that matches the theme of the page.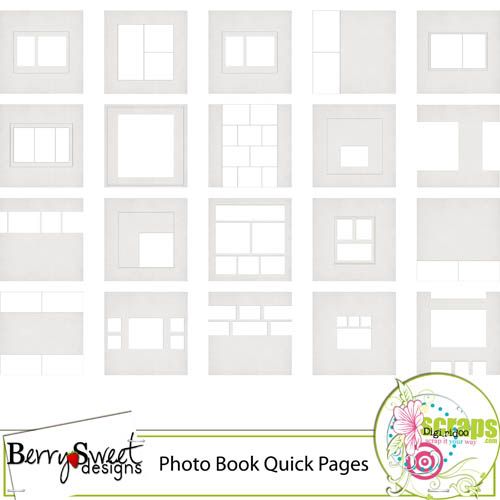 Here is one of this years pages I have made for my own book.
Some of the pages can be a little tricky to stick the photos in. My trick is to select the "hole" and add another layer behind the QP to clip your photo to. That way your photo is adjustable, fits the size of that particualr "hole" and you have perfect results every time.